By Jake Halstead
Impact Investment (also known as Social Impact Investment) is playing an increasing role in our clients' investment strategies, with a growing number of property investors and developers using it as a means of combining making a return, with making a difference.
But what is Impact Investment? Can we prove it works – and can it be benchmarked? Most importantly, how can more people gain from it?
First things first
Impact Investment falls under the banner of 'Sustainable Investment'. So we need to look more generally at its broader context first.
Don't confuse Sustainable Investment with sustainability itself. Green buildings, beehives on rooftops, green walls and recycling targets are all excellent, but are more part of your environmental or CSR strategy, than they are your investment strategy.  A strict definition of Sustainable Investment is an "investment that integrates societal concerns, personal values or an institutional mission into investment decisions". Sustainable Investments can be made in companies, organisations, funds – and specific buildings.
Sustainable Investment is here to stay
Sustainable Investment in the wider market is, quite rightly, here to stay. According to a 2018 study by UBS, 82% of 5,300 high net worth investors believed the returns of sustainable investments would match or surpass those of traditional investments. Investors viewed sustainable companies as responsible, well-managed and forward-thinking – thus, good investments. In the same report, 41% of investors believed that Sustainable Investment would be mainstream within 10 years.
It's a view echoed by Forbes, who report that investment portfolios with higher Environmental, Social and Governance (ESG) ratings have been shown to outperform other investments.
The 3 routes to Sustainable Investment
'Exclusion' – forbids investing in companies or industries that are not aligned with an investor's values.
'Integration' – integrates environmental, social and corporate governance (ESG) factors into the traditional investment processes, whilst still seeking to improve portfolio return.
'Impact Investment' – does exactly what is says on the tin – seeks to generate positive social impact alongside financial return.
Peering through the haze
Although Sustainable Investment as a strategy is growing, don't be surprised if you're not sure where to start. According to UBS, 72% of investors say a lack of understanding is their reason for not making sustainable investments. Given the returns available and the positive effect on society and the environment, understanding of the Sustainable Investment sector from within the property industry, is key to ensuring that the approach is widely adopted.
A large part of the confusion stems from an inability to quantify the outcomes. While it's easy to measure the financial return of an individual investment, there is a lack of a reliable universal scale to measure the (social) Impact of a property investment.
Of the three routes available, 'Impact Investment' can most easily be applied to an individual asset and consequently it has been the focus of our Sustainable Investor clients within the property industry. An applicable benchmarking tool would increase understanding of Impact Investment and hopefully break down what appears to be the main barrier to entry.  So what scale should we use and how do we apply this bench-marking to the property industry?
Set your goals, you can't score without them

In 2015, all United Nations Member States ratified the 2030 Agenda for Sustainable Development. This adopted a list of 17 Sustainable Development Goals (SDGs) which have already been pursued at a political level.
More importantly, through some powerful work by industry leaders including PWC, these SDGs are now being adopted on a corporate level too. In fact, according to a 2018 report by PWC, 72% of the 729 companies analysed already refer to Sustainable Development Goals in their reporting.
When we talk to our property clients, we advise them to include the SDGs into their thought process when considering a particular investment opportunity. They make for an excellent framework to ensure that each property makes maximum social impact.
Most notably we advise that the SDGs should be incorporated at the conceptual stage of any property refurbishment or development project. These are the most obvious areas our industry can make an impact on the world's greatest social, environmental and economic sustainability challenges.
But although SDGs provide a great checklist during a design process, they cannot yet be applied as a benchmarking tool. The issue being, that they provide a useful guide up until the refurbishment or development is implemented but, on a micro level, they are not specific enough to support benchmarking after the event. Our own experience has been supported by PWC's analysis which found the quality of reporting on the SDGs to be poor, with only 23% able to disclose meaningful Key Performance Indicators related to the SDGs.
Don't worry, be happy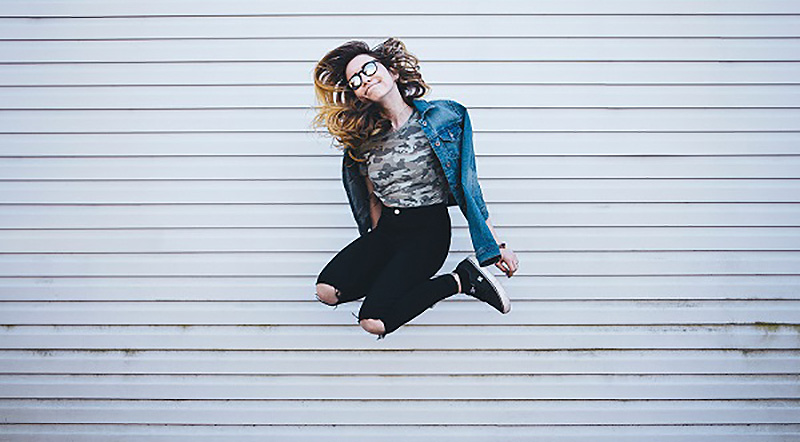 It's been argued that one way to gauge the Impact of an investment is through the happiness it generates. In his book 'Blue Zones', New York Times journalist and best-selling author Dan Buettner studies the areas of the world with the highest concentration of people over 100 years of age (Blue Zones). He identifies a correlation between long life and happiness generated through community. He found the happiest areas were those where "citizens, schools, employers, restaurants, grocery stores, and community leaders have come together to optimise residents' longevity and well-being."
In writing his book Buettner had to devise a way to measure happiness because as he admits "academically speaking happiness is a meaningless term because you can't measure it." He sought to quantify happiness by breaking it down into three parts: 1) Pride, or how one evaluates one's life as a whole; 2) Pleasure, or day-to-day happiness; and 3) Purpose, or whether one feels one has meaning in life.
Buettner is now taking the findings in his book one stage further; teaming up with researchers from National Geographic and Gallup to develop a 'National well-being index'. This index could provide a blue print for a meaningful measurement of impact created by an individual building.
Get Well soon
One notable improvement in the measurement of wellbeing within a building is being provided by the International Well Building Institute with their Well Building Standard.
At the time of writing, "WELL" is being widely adopted with 272 million sq ft registered for the scheme across 44 different countries. The scheme does great work encouraging investors and developers to think about their community of tenants and how they improve their standard of wellbeing. But, from a broader Social Impact perspective, the standards do not apply to the external Impact of the building on the community around it.
As we all know, the property industry has its own standards for sustainability and energy performance, most notably BREEAM and the Minimum Energy Efficiency Standards (MEES). While these standards are a step in the right direction, they often don't consider the wider impact of their requirements. For example, achieving certain BREEAM ticks within boxes can often result in a higher carbon load for a project. Also, while the standards do encourage sustainably sourced products they do not directly attribute additional benefit to using recycled materials (building or otherwise). Unlike Well, the BREEAM and MEES do not identify the contribution a building makes to the wellbeing of the tenants. (Remember, don't mistake sustainability for sustainable investment.)
The current industry certification schemes unquestionably provide a positive impact in comparison to anything that's gone before. But, they are often viewed by the industry as an expense rather than a means to create a positive social impact and a positive financial return. They compartmentalise certain aspects of Impact investment, driving their own particular agenda and often compromising another agenda through their rigidity. The right hand failing to work with the left can result in a negative impact over-all.
IRIS – Focussing on the metrics
In his book The Business of Good, Jason Haber gives a fantastic insight into his own brand of Sustainable Investment, the world of Social Entrepreneurship. He shows how it can create profit while also creating jobs, growing the economy and make a difference to the world. Haber agrees that benchmarking is key to increasing understanding and adoption, he identifies The Impact Reporting and Investing Standards (IRIS) as a key tool for this.
IRIS is a free, online tool created by the Global Impact Investing Network (GIIN). "IRIS is the catalogue of generally accepted performance metrics that leading impact investors use to measure social, environmental, and financial success, evaluate deals, and grow the sector's credibility." At the start of a project an investor identifies the impact they want to make and then selects an appropriate metric from the IRIS database to measure that impact.
While on paper IRIS should be the dream solution to all of our aforementioned benchmarking nightmares, the tool is difficult to apply to Commercial Property. Firstly, the tool is not user friendly, a considerable time investment is required just to understand the process of selecting the metrics and applying them. Secondly, the investors themselves choose which metrics to apply to their projects, leaving misrepresentation opportunities open to the unscrupulous. Thirdly, as with BREEAM, the application of individual metrics can result in winning on one benchmark whilst loosing on several others. Fourthly, the tool is designed to be applied mainly at a corporate level and does not specifically apply to Commercial Property as a sector (although Housing/Community Development is covered to an extent).
To be entirely fare to the IRIS system, although it has its flaws it does not claim to be a certification system but a tool for self-selecting performance metrics. Its aim is to improve understanding and promote Sustainable investment not to create a set of arbitrary targets which must be hit to justify Impact. It appears to us that one route to increasing its value (and therefore the adoption of Impact Investment as a strategy) is to have a third party assessor who uses IRIS metrics to score an individual property on an externally selected framework of metrics. This would give independent credence to the scoring and allow investors comfort that a project (or fund) has hit specific Impact performance goals.
TOMs Home Grown Social Value
While USA based entities have tended to lead progress in Impact Investment and innovation in the measurement of Impact, there is one UK based entity in particular who has realised the need for the measurement of Impact specific to the Real Estate sector. The Social Value Portal has the wider aim of providing an online solution to help public sector organisations to measure and manage their contribution to society. More specifically (and recently) they have produced a "2019 Real Estate Plug-in" for their National Themes Outcomes and Measures (TOMs) Framework for social value measurement. The Real Estate Plug in provides an excel based calculator which can be used to measure Impact and perhaps more importantly tries to take into account the full life cycle of a particular project.
The tool has originally been designed mainly for public sector use but has received private sector input during its creation. The focus is very much on public sector impact and not investment returns but the metrics produced could be combined with normal private sector return metrics (e.g. Internal Rates of Return) to report on the success levels of a given Impact Investment.
As with IRIS the tool is complex and in order to standardise results would benefit from application by well-trained third parties.
As with all reporting tools, the more people who use it, the more data which is collected, and, the more supporting evidence which can be created. If a tool like this was incorporated say at the planning stage on a mandatory basis its reach could really progress quickly.
Forging a new community. A specific Property Impact Investment example
London is constantly evolving. Where once the most sought-after assets could be found in only a select few postcodes, development and opportunity is now spread far and wide and is very much product led. This creates significant potential for social impact investment because, unsurprisingly, transforming properties in previously unfashionable parts of London can provide a clear catalyst for social change.
As a company we're seeing commercial occupiers' requirements change dramatically. Focus is now very much on the quality of their building and the environment they create for their staff and the surrounding community. These items are no longer a "nice to have" on the tenants' check lists but are at the forefront of their decision making process. We've already seen huge returns on behalf of Impact Investors who are adjusting their strategy to meet occupier demand, and we are encouraging all of our clients to build on that success.
The Forge on Westferry Road, Isle of Dogs is a prime example of Impact Investment driving returns. It is a Grade II listed building that was left unoccupied when a residential development was built around it. Dating back to 1860, the Forge is a former iron works warehouse which supported London's then thriving ship building industry. Ships built there include Isambard Kingdom Brunel's SS Great Eastern and the works were also where Brunel developed the original design for his famous box girder bridges. The legacy of this usage can still be seen in the building's period features which included the original lifting gear which remains in place adding to the building's character.
The Forge was purchased by Fabrix Capital, an impact conscious investment manager. They focus on investing in buildings that have architectural and cultural significance, so they can maintain that heritage and integrate with a use that benefits the local community, often a charity. In the case of The Forge, after a sustainability focussed refurbishment, it was let to a charity called Craft Central who built their facility inside the warehouse.
Craft Central's new two-storey timber structure stands away from the warehouse walls, avoiding the need to alter the heritage structure. Inside are meeting rooms, exhibition and events areas, and small self-contained studios and creative workspace for small businesses, designers, start-ups, entrepreneurs, artists and makers.
The project creates clear positive social impact by protecting and enhancing a rich piece of the UK's industrial heritage. It sees design and making reintroduced to an area that had become dominated and characterised by low margin, more commercially focused firms which had priced out industrial designers, craftsmen and makers. It was built using entirely sustainable materials. And, is breathing new life into a building which has been under-utilised for an extended period of time. It's a mark of the impact created that it has been commended for a New London Architecture Award which celebrates the best physical change projects in the capital.
Sold within 11 months of purchase for more than double the original purchase price (representing a triple digit IRR), The Forge ticks the other box in Impact Investment: a healthy return. Living proof that the approach works but numerous examples are required to create a dataset which all investors can rely on.
Blockchain support
With the momentum Impact Investment is experiencing with property investors, it won't be long before the technologists begin to apply expertise to the sector. The Ixo Foundation are one such company who are carrying out exciting work looking at ways to leverage blockchain technology to verify impact investment claims – essentially providing "proof of impact." Although in its infancy, we are watching keenly to see how this approach progresses.
Ready for the future
The increasing popularity of the WELL scale is exciting, as is the wider application of SDGs and the developing National Wellbeing Index. If these systems can be supported by IRIS metrics or the TOMs Real Estate Framework applied by independent third party assessors, and, all of the results integrated with Blockchain based platforms to accurately record the impact of a specific building or fund, we feel the positive change instigated through Impact Investment can be dramatically accelerated.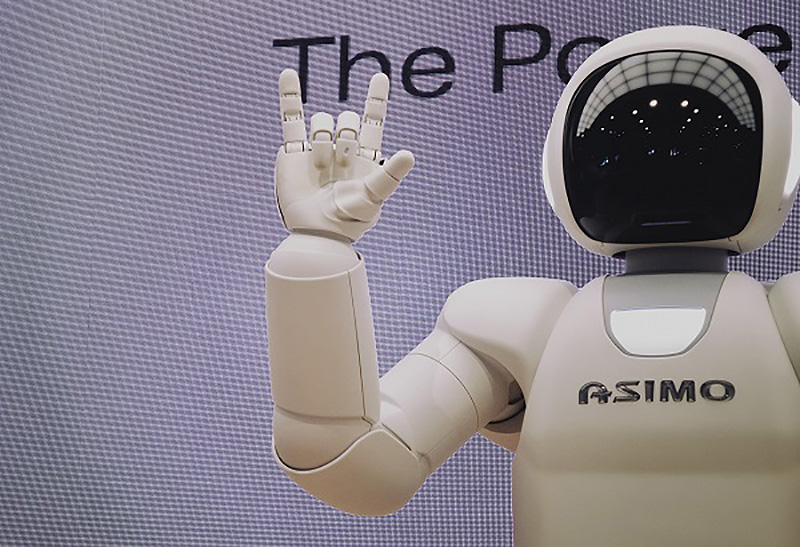 In order for the wider property industry to feel comfortable with the additional cost of assessing the Impact of a project, it is necessary for all of us to shout about the financial successes experienced through Impact Investment. Understanding will breed adoption but that adoption will be supercharged by investors seeing the profits which can truly be stimulated through this approach.
Fundamentally, we believe that as property professionals, we shape the world around us and we have a responsibility to ensure that the Impact of each building is a positive one. We also believe that a positive Social Impact on each asset will provide an increased financial impact.
Impact Investment is creating improved returns and it is benefitting communities, but, its adaptation is still relatively limited to a few guiding lights within the property industry. Given the results being experienced, the questions for the allocators of large, long-term capital, including sovereign wealth and pension funds, is not can they afford to invest responsibly, but rather can they afford not to?
---
For more information, call us on 020 7029 3610 or Email us